March, 1st. Brand new day just started. Feel that awesome starting today with day off. Ya we got 4 days-off from school. Absolutely because XII grader got some exam (again & again) today. My brotha indeed. Good luck for my brotha! Besides, twitter had many trending topics about birthday boy. Guess what? Justin Drew Bieber obviously. Belieber then filled my timeline, including Nisa. Happy birthday justin! Godspeed.
What you got on 2 months recently? Proudly I said that I got some interesting things. Haha I didn't suppose to show you off. Just for my reminder in the future that I had these things.
First, I bought a One Direction backpack. No, it isn't that official backpack. I bought it from an online shop. It also first time I did shopping online. Sadly, this backpack isn't as cool as I think. Yeah I have to grateful. Sorry I have no picture of that backpack. Hehe.
Second, my mommy bought me a new gadget. Laptop :D:D:D Awesome finally I got what I want. Actually before this laptop, I don't have any laptop. I did everything using my mom's laptop. Though it's type didn't what I dreamed, I still grateful.
Here's my laptop looks like:
While this what I dreamed....
Their difference isn't about Windows 7 & Windows 8. Ultrabook! Ya I want ultrabook.............. :3
Last, I won a quiz from One Direction fanbase. There were 2 prizes. 1 Take Me Home album & 1 tote bag. Lucky me, I got tote bag. This is that tote bag: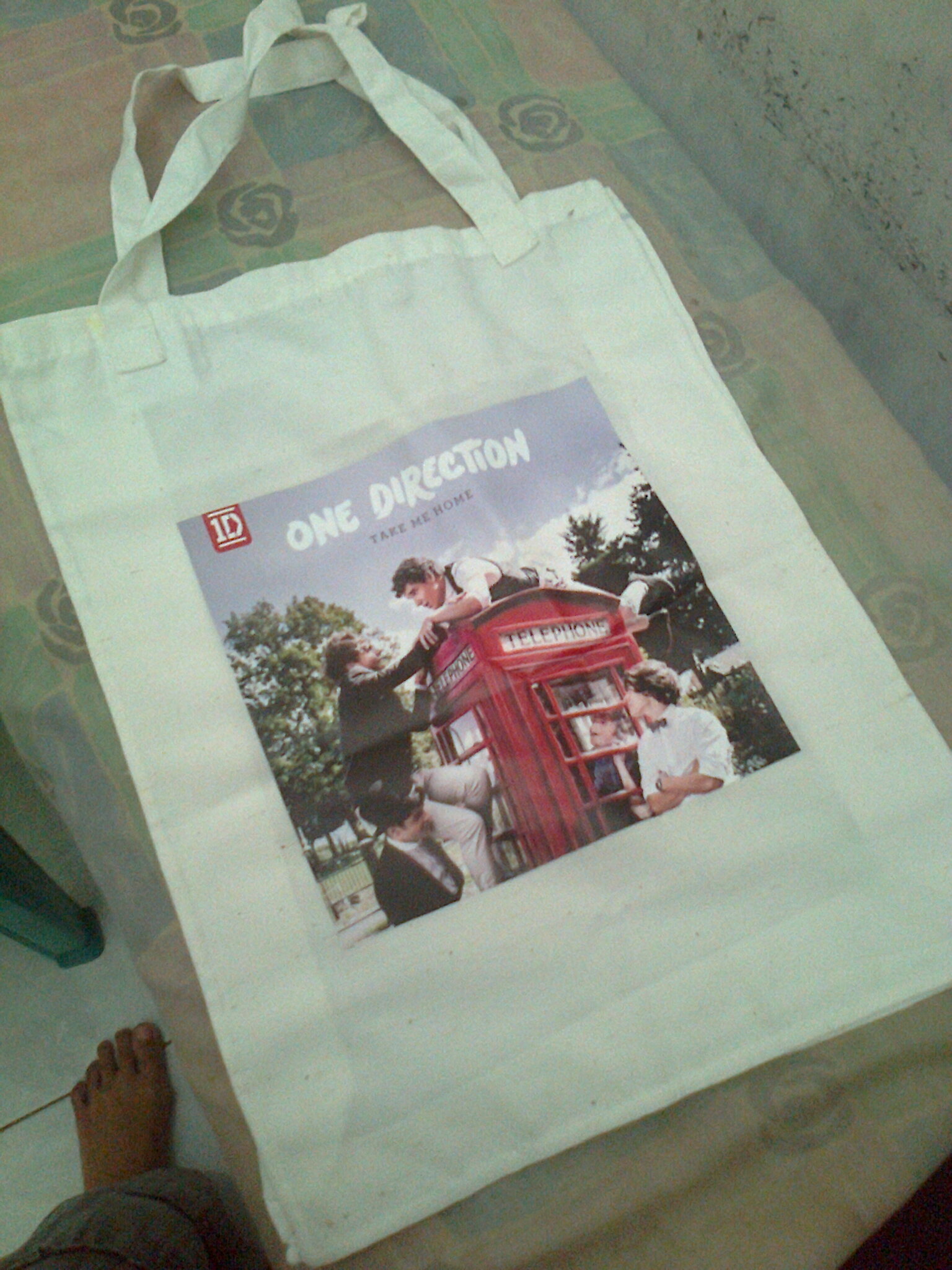 So, how's your 2 months was?
Welcome March, page 60 of 365!